Antrim chemical company in food warning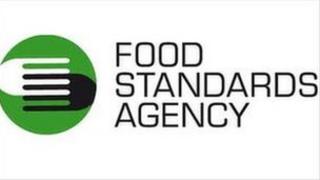 A chemical company in Antrim is at the centre of an investigation following the death of a woman in Italy.
The Food Standards Agency said that anyone who has bought food production chemicals from Mistral Laboratory Chemicals should not use them.
The alert was caused when a woman being tested for food intolerance died in a private medical clinic in Italy.
It is understood the doctor had given her what was labelled as an artificial sweetener.
However, it turned out to be a chemical used to preserve meat.
Maria Jennings of the Food Standards Agency said the chemical was traced back to Mistral Laboratory Chemicals, also known as R and D labororatories.
The Food Standards Agency said people who had any food grade chemicals from the Antrim company on their premises should inform their local environmental health officer.
"The difficulty we have with the company is because of the way that they sell their products, they have a paper-based traceability system which means we are finding it difficult to track their customers," Ms Jennings said.
"We want customers now to contact their local environmental health department."
She said environmental health officers were taking formal enforcement action with regard to the issue.
"They have ceased trading for the moment and you won't be able to purchase food grade chemicals from the website, eBay has also stopped supplying chemicals from Mistral as well," she added.
"We will be making sure the assurances and the checks that we need to have in place within that company are in place before they start trading again."
Ms Jennings said she believed people should not be "overly worried", but that if they thought they had consumed Mistral chemicals and were feeling any ill-effects they should contact their GP.
Police are also now involved in an investigation into product traceability at the Mistral Laboratory.
The company itself has not made any comment yet.