Insurance firm Midas Underwriting Ltd creates 40 jobs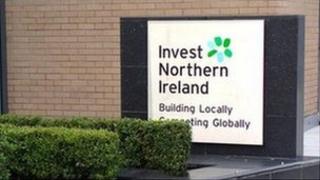 A Newtownards insurance underwriting company is creating 40 new jobs.
Midas Underwriting Ltd, formerly known as Claimsafe (UK) Ltd, provides a claims handling service for insurance brokers to outsource their household and private motor claims.
The expansion will see it offer the policies to brokers in the UK and the Republic of Ireland.
Invest NI has offered £160,000 towards the company's overall investment of £1,500,000.
It provided its contribution through its Jobs Fund, which is part of the Boosting Business initiative designed to help companies quickly get the support they need to help cope with the economic downturn.
Enterprise Minister Arlene Foster said: "Midas Underwriting is diversifying into new business areas and is building a portfolio of bespoke services that will differentiate it from the competition.
"Invest NI's support will help the company to create new jobs quickly and increase the company's ability to compete in a difficult marketplace."
Midas Underwriting has already created 14 of the planned 40 new jobs.
Alan Hunter, managing director of Midas Underwriting, said: "Given the current economic climate and the strong competition within the marketplace, we felt we needed to diversify. This project will enable us to enhance our product portfolio and generate new income streams."