O'Dowd calls for cross-border education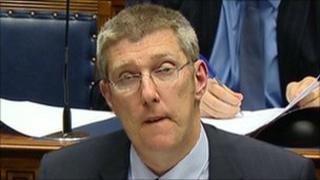 Parents should have the right to send their children across the border to school in the Irish Republic, Education Minister John O'Dowd has said.
Mr O'Dowd was speaking to the Irish National Teachers Organisation's annual conference in Killarney.
He said parents should have the right to choose and the border should not be an issue.
"People are not emigrating, they are moving across a line on a map," he said.
"Their social connections, their economic connections, their community connections, their heritage, their cultural connections all remain the same.
"People quite rightly want to be able to educate their children in the nearest school."