Reward for information about murder of Joanne Mathers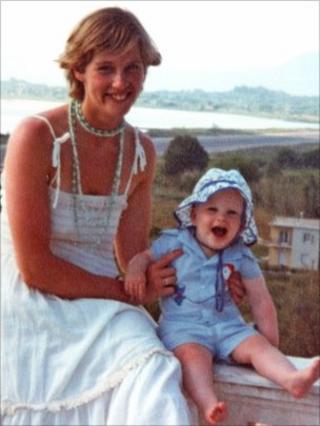 A reward of up to £20,000 is being offered for information leading to the conviction of those responsible for the murder of Joanne Mathers in Londonderry in April 1981.
Mrs Mathers, a mother-of-one, was shot dead by the IRA as she collected census forms in the Gobnascale area.
Her husband, Lowry, is offering the reward through the independent charity Crimestoppers UK.
He had been married to Joanne for seven years at the time of her murder.
Her killer has never been traced, and Mr Mathers said he was determined to see those responsible brought to justice.
Speaking on BBC Radio Ulster's Nolan programme, he said he hoped the offer of a reward "might invoke some sort of sense of shame or guilt in someone, somewhere".
"I want justice for Joanne, even after all these years.
"I hope the reward will encourage someone with information to come forward and tell Crimestoppers what they know."
'Taken from me'
The reward is accessible to any individual who passes on information anonymously that leads to the arrest and conviction of those responsible for Joanne's murder.
Mrs Mathers' son Shane, who was just two years old at the time of her murder, said: "I never really knew my mother because she was taken away from me far too early.
"The person(s) who killed her will never know the pain my dad and I have gone through over the last 31 years, which is why this reward is being put up.
"While our family appreciates that nothing will bring my mum back, we want those responsible for her murder to be found and brought to justice.
"I am reaching out to anyone who might have information to contact Crimestoppers anonymously, because it might be key in helping to catch those who committed this crime."
A Crimestoppers spokesperson said: "Crimestoppers wants to appeal to the public for any information they might have on this murder, no matter how small or insignificant they think it might be.
"In 24 years we have never revealed the identity of anyone who has contacted the charity, and we hope this will be an incentive for people to contact us anonymously and give us the information they have."
Anyone with information on the murder can contact Crimestoppers UK on 0800 555 111.