Men in court over Facebook abuse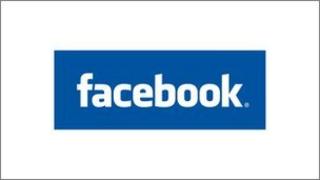 Two men from County Antrim have appeared in court in connection with offensive comments posted on the social networking site Facebook.
Dean Boyd, of Skye Park in Ballymena, and Matthew McKenna, of Lisnahilt Road, Broughshane, were fined and warned they would be jailed if they did it again.
The sectarian comments were posted last summer and included a call to kill all Catholics.
Boyd received a fine of £250 while McKenna was fined £400.
The court heard that Boyd had been celebrating his 21st birthday and had drunk a lot of alcohol at the time.
A defence solicitor told the court that 20 minutes after his client had posted the comments, he removed them from Facebook.
He said his client realised they were inappropriate and was entirely remorseful.
'Tensions'
The court also heard that Boyd's partner is a Catholic and he had a child which is being brought up as a Catholic.
District judge Richard Wilson told Boyd: "I hope you realise how inappropriate and stupid your comments are.
"It is comments like this that excite and exacerbate any tensions within this community and we can well do without it."
Matthew McKenna's solicitor said the 20-year-old had not intended the comments to be seen publicly.
He admitted they were offensive and said his client did not mean to arouse fear.
He told the court that McKenna was a hard working young man who had once assisted in stopping a robbery.
The case was brought after Sinn Fein MLA Daithi McKay made a complaint to police about the comments which were posted last summer.
McKenna's solicitor said that his client had apologised to Mr McKay, but also pointed out that the Sinn Fein respresentative for North Antrim had copied the comments and posted them on his personal Twitter account, spreading them to a much wider audience.
The magistrate agreed that this was not the wisest of actions.