Man who attacked police 'wanted bed and fry'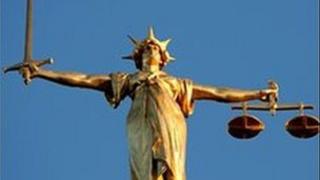 An unemployed County Antrim man attacked a police vehicle in Portrush because he wanted "a bed for the night and a fry and Ribena in the morning".
Coleraine Magistrates Court heard that Peter Young, 20, of Old School Court, Glenavy, threw a bottle at a police vehicle in August last year.
Young pleaded guilty to disorderly behaviour and attempted criminal damage.
He was fined £600 and given a five-months term suspended for three years.
The court was told that Young was hiding behind a telephone box and as the police vehicle approached, he threw a bottle that narrowly missed their vehicle.
When officers got out, Young cursed at them and shouted: "Arrest me. I have been waiting for you.
"I want a bed for the night. I want my bed, fry and Ribena in the morning."
A defence lawyer said Young had drink taken and had no money or accommodation a long way from home and had the "hare-brained thought" that if he antagonised the police they would put him in a cell for the night.