Man, 22, arrested over 'axe murder' of John Mongan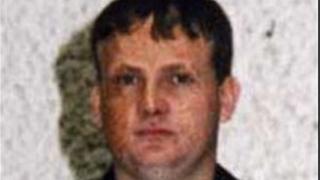 A 22-year-old man has been arrested by police investigating the murder of John Mongan in February 2008.
Mr Mongan, a father of three, suffered between 40 and 50 wounds inflicted by at least two bladed weapons, possibly an axe and a sword.
He was killed in front of his pregnant wife and his seven-year-old daughter at their Fallswater Street home in west Belfast.
In December 2009, three men were convicted of the murder.