Final bid to save Lennox the dog will be heard in May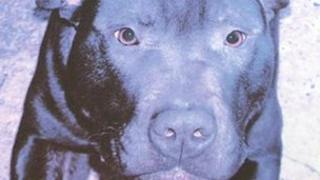 A final bid to spare the life of a pitbull terrier-type dog will go before Northern Ireland's most senior judges next month.
Lennox was seized by Belfast City Council dog wardens in May 2010.
The dog was assessed to be a danger to the public and subsequently ordered to be put down.
His owner, Caroline Barnes has been trying to get the death sentence lifted ever since.
Lawyers for Ms Barnes are challenging a County Court decision that the dog should be destroyed.
It was issued last September.
The family's case against Belfast City Council was mentioned on Friday at the Court of Appeal to ensure both sides are ready for hearing.
Lord Chief Justice Sir Declan Morgan told legal representatives the case was listed for 24 May.
He confirmed that half a day has been set aside for judges to hear the arguments.