Bryson Charitable Group wins Queen's award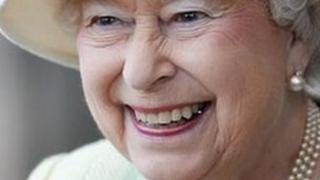 A Northern Ireland charity has been awarded the Queen's Award for Enterprise in Sustainable Development.
It is the first time a sustainable development award has been given to an Northern Ireland organisation.
The award to Bryson Charitable Group is in recognition of the significant contribution it has made to social and environmental improvement.
Hugh Crossey, group chairman, said he was delighted the charity had received the "prestigious honour".
"This award recognises the commitment of Bryson and its staff and volunteers to sustainable development. Bryson has been delivering services across Northern Ireland for over 100 years and is constantly changing and developing its services to meet changing social need," he said.
John McMullan, chief executive of Bryson said: "Sustainable development is at the very heart of what we do at Bryson. This can be easily demonstrated by our recent launch of two new exciting services.
"The first service is a new free energy advice line for householders. It is designed to help people find out about the latest energy grants and offers plus advice on how they can make their home more energy efficient.
Electrical appliances
The second service is a new shop managed by Bryson Recycling called "Arc Direct".
The shop offers customers a wide range of low cost electrical appliances for the home.
"The appliances have been refurbished by Bryson to a very high standard and given a new lease of life. These appliances not only provide customers with a fantastic value for money quality product but also reduce the amount of electrical waste that ends up in landfill sites," he said.
The Bryson group employs more than 650 staff and provides 22,000 individual services to households each day.
The Queen honoured Bryson on the advice of the Prime Minister David Cameron, who is assisted by an advisory committee that includes representatives of government, industry and commerce, and the trade unions.
The award will be conferred by the Queen on her birthday, 21 April.