Cookstown property firm back in profit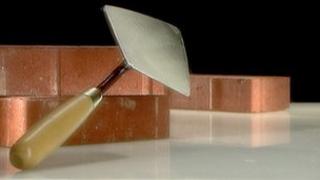 One of Northern Ireland's largest property firms returned to profitability in the year ended March 2011.
The McAleer and Rushe Group, which is based in Cookstown, employs more than 100 people.
It increased turnover by nearly 50% to £92m and made a pre-tax profit of £6.4m.
That compared to 2010 when write-downs in the value of the firm's properties led to a pre-tax loss of nearly £11m.
The 2011 performance included an £8m gain from the sale of a subsidiary, while profit from continuing operations was about £600,000.
The directors said the firm secured "a number of significant contracts" in the last year and started work at seven separate sites.
They added that they had also won a significant number of contracts since the end of the 2011 financial year.
Most of the company's work is now in England where the commercial property market has not suffered an Irish-style crash.
'Growing reputation'
The firm's contracting division has recently started work on a 140-bedroom hotel in central Brighton and last week a subsidiary company won planning permission for a mixed-use scheme in Salford.
The directors said the wider trading environment "remains challenging" but the group was "now uniquely placed" to win further contracting worked based on its "growing reputation".
In 2010, the group's Bank of Ireland loans were transferred to the Irish government's National Asset Management Agency (Nama).
A note in the accounts stated that a number of companies in the group entered into "a medium term formal funding arrangement" with Nama which extended to March 2016.
It added that this arrangement was based on "gradual realisation of assets and repayment of debt over time".
That indicates that Nama has approved the group's business plan and will be prepared to lend it money to complete some developments.
A further impact of Nama's involvement may be evident in the directors pay.
The agency has said it expects firms it works with to reduce executive pay and the accounts show that the highest paid director at McAleer and Rushe received just over £100,000 in 2011 compared to £400,000 in 2010.