Death total 'lowest ever recorded in Northern Ireland'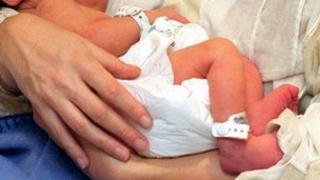 The number of deaths in Northern Ireland was at an all-time low last year, according to figures released by the Statistics and Research Agency.
There were 14,200 deaths registered in 2011, the lowest number ever recorded.
Cancer deaths reached a new high of 4,100 and the disease remains the main cause of death, followed by heart, lung and related illnesses.
There has also been a rise in the average age at death. In 1981, it was 70 and in 2011 it was almost 76.
The oldest to die were two people each aged 107.
The infant death rate was also the lowest ever recorded with one infant death in every 233 births and one stillbirth in every 385 births.
Dr David Marshall from NISRA said: "The overall fall in mortality is notable given the population continues to increase in number and get older. However a consequence of the ageing population is the increasing number of deaths due to cancer and Alzheimer's disease and other dementias."
Death statistics are compiled from returns to local registrars.