Willie Walsh says Belfast to London Heathrow route safe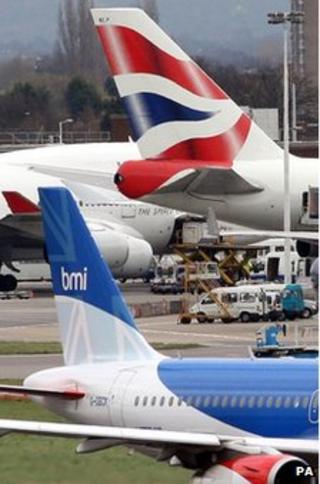 British Airways has no intention of scrapping the route from Belfast to London Heathrow, the chief executive of its parent company has said.
Willie Walsh is head of IAG, which bought BMI from Lufthansa earlier this month in a £172.5m deal.
Mr Walsh said: "I believe that there is a profitable route between Belfast and London Heathrow.
"It's also very important that people connect at Heathrow into British Airways' global network."
Speaking on a visit to Londonderry, he added: "I think this is a great opportunity for Belfast that, as part of the British Airways global network, we'll be selling Belfast right across the world."
BMI workers at George Best Belfast City Airport are currently in consultation with IAG about possible job losses. About 100 staff there have been told their jobs could be at risk.
Negotiations with the unions are ongoing, and BA has said no decision had been taken about job losses in Belfast.
The sale of BMI to IAG was announced in December and regulatory approval was granted by the European Commission on 30 March.
In 2001, BA pulled out of its London Heathrow to Belfast route with the loss of 160 jobs.