Inquest to probe claims of collusion in 1990 murder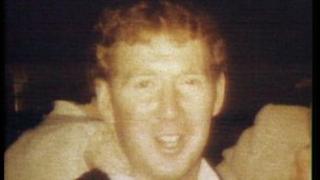 Allegations of security force collusion in a loyalist paramilitary murder are to be investigated.
Coroner John Leckey started an inquest into the death of Sam Marshall, weeks after ruling the case should be probed by the Police Ombudsman.
A letter from the ombudsman's office now says it is unable to examine such cases.
A recent HET review revealed that troops were at the murder scene in Lurgan, County Armagh, in 1990.
The bereaved family's lawyer Mark Mulholland QC told Mr Leckey that investigations revealed that both troops and police were involved in the surveillance operation that was tracking Mr Marshall when gunmen from the loyalist Ulster Volunteer Force (UVF) jumped from a car and fired 49 shots from automatic rifles.
Mr Mulholland said: "This was all somehow not within the sight or hearing of any of the individuals who were on the ground."
He told the hearing in Belfast that the Marshall family alleged security force collusion in the killing.
The relatives, who were gathered in the court, had secured a letter from the ombudsman confirming the police watchdog was unable to investigate the army and was unable to force former or retired police officers to give evidence, which lawyers said barred any effective scrutiny of the new revelations in the Marshall case.
Mr Leckey said he would now begin the process of seeking disclosure of information from the security forces.
"There are three things then," said the coroner, "disclosure from the chief constable, disclosure from the MoD (Ministry of Defence) and an interrogation of the Stevens archive to see what it contains."
Mr Marshall, 31, was killed in a hail of automatic gunfire by the UVF minutes after he and two other republicans left a police station where they had signed bail forms on charges of possession of ammunition.