Summer tech festival in Derry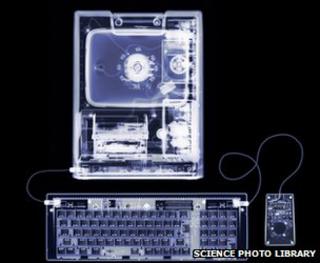 Londonderry will host a festival of technology and digital culture this summer in the run up to its term as UK city of culture for 2013.
The four day event, taking place in Derry city centre promises "an eclectic mix of film screenings, digital arts installations, live music performances, public workshops and a major games tournament.
"We're bringing in speakers, acts and artists from all over the globe," said festival official, Mark Nagurski.
Organisers are hoping to have 10,000 attend the event which is jointly funded by Invest NI, the Department of Culture Arts and Leisure and Seagate technology, who have a base in Derry.
The Millennium forum will house a free event aimed at providing a platform for Northern Ireland's burgeoning creative industries while the Nerve centre will host 'Secret Cinema' described on the festival website as:
"A mashup of classic movies re-imagined with new musical scores written and performed live by the best local electronica talent."
A number of speakers will be in attendance, including representatives from internet giant Google.
The Culture Tech festival will run for four days between 29 August - 1 September 2012.