New report in plea over Northern Ireland post offices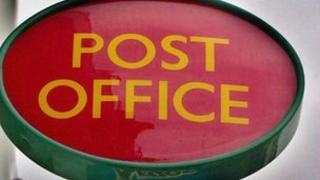 A new report recommends using post offices in Northern Ireland to their full potential.
The postal watchdog, Consumer Focus Post, has said a face-to-face service is essential for the many customers who do not use the internet.
It believes the executive and local councils should realise the opportunity post offices provide.
The report says more government services should be offered through the post office network.
The report claims these facilities are becoming "digital by default" as the provision of services via the internet increases.
It said face-to-face services were essential for those who could not get online or for matters such as presenting documentation or verifying identification.
The report said "older, poorer and other vulnerable consumers", who regularly use the post office, did not always have access to online services and would benefit most from greater access to these facilities at their local branch.