Campaigning on Ireland's fiscal treaty referendum gets under way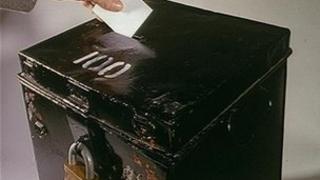 Campaigning in the Republic of Ireland's fiscal treaty referendum officially gets under way on Monday.
The environment minister, Phil Hogan, will sign the Referendum Order, setting the date for the vote for 31 May.
The coalition government will ramp up their efforts to encourage a Yes vote.
It follows the latest opinion poll which showed a slight increase in those intending to vote No.
The ruling parties of Fine Gael and Labour are joined on the pro-treaty side by Fianna Fail, while Sinn Féin and the United Left Alliance will be campaigning against it.
Those advocating a Yes vote say the treaty will bring stability to Ireland's bailed out economy, while those on the No side believe it would mean years of further austerity.
The referendum will decide Ireland's support for the treaty, which is designed to tighten budgetary rules across Europe.