Killer Henryk Gorski loses appeal over sentence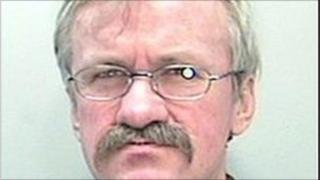 A man who battered and strangled a Ballymena woman has failed to have his 20-year minimum sentence reduced.
The Court of Appeal ruled Henryk Gorski being on bail for an alleged rape when he murdered Shirley Finlay was rightly treated as an aggravating factor.
Ms Finlay's partially clothed body was found dumped at a car park in Ballymena in September 2006.
Gorski, 55, who is originally from Poland, was convicted of her murder by a unanimous jury verdict.
The former meat factory worker was linked to the killing by fingerprints found on bin bags used to tie Ms Finlay's body inside a duvet cover connected to his home.
A grey jacket found beside the victim bore traces of DNA from Gorski's former lover.
And a strand of hair matching that of Ms Finlay's was also later recovered from a carpet in Gorski's Hill Street flat.
Despite losing his appeal against conviction, he mounted a new challenge to the prison term set for what the trial judge described as a "brutal murder" involving disposal of the body in a way which was "callous in the extreme".
Gorski's lawyers argued that the fact he was out on bail accused of rape - a charge he was ultimately cleared of - at the time of the killing was wrongly held against him during sentencing.
But Lord Chief Justice Sir Declan Morgan pointed out the allegation was that Gorski had attacked a woman.
He said: "It seems to us that to commit this offence, which involved the accosting of this young lady... in circumstances where he was on bail for the offence of rape was a matter which the learned trial judge was entitled to take into account as an aggravating factor.
"The approach he has taken to the question of aggravation which led to imposing a tariff of 20 years in this case is one which is neither manifestly excessive nor wrong in principle.
"Accordingly we dismiss the appeal."