Filipino crewmen stranded in Belfast Harbour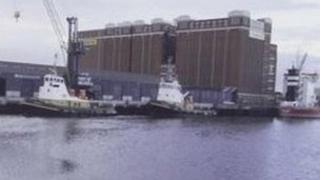 Several merchant seamen are stranded on a Greek-owned vessel in Belfast harbour even though their contracts are up and they want to return home.
One of the men, all Filipinos, has been out of contract for three months and all are awaiting a replacement crew.
Ken Fleming, from the International Transport Federation, says he believes a visa issue is the cause of the delay.
Mr Fleming said he would be meeting with the Border Agency to discuss the case.
The Border Agency said it did not know anything specifically about the case, but that it was normal procedure for seamen to arrive in the UK, meet up with their boat and then travel on to international waters.