Crewmen 'stranded' in Belfast Harbour can return home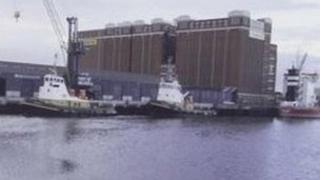 A dispute on board a cargo vessel impounded in Belfast Harbour has been resolved.
Several merchant seamen were stranded on a Greek-owned vessel in Belfast harbour although their contracts were up and they wanted to return home.
A deal has now been struck and the seafarers have been paid the money they were due.
Tickets have been purchased for their repatriation to the Philippines when the ship reaches France.