Kainos creates 60 software jobs in Derry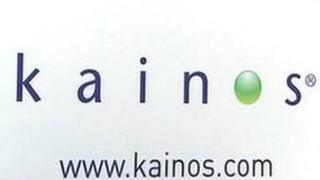 The software company Kainos is to create 60 new jobs in Londonderry as part of a £10m investment.
It will also undertake a major research and development project at its Belfast headquarters, which will create a further eight new posts.
The company, which employs more than 300 staff at its offices in Belfast, Dublin, London and Gdansk, is investing almost £4m in staff training.
Invest Northern Ireland has offered £2.6m in assistance.
Enterprise minister Arlene Foster said most of the Derry-based workers would earn salaries "above the private sector median, contributing £1.6m a year to the Northern Ireland economy".
"This is an ambitious investment by Kainos which aims to double its revenue over the next few years and further extend its market reach into mainland Europe and the USA," she said.
"The company has built its success on innovation and through this new R&D project will further develop its solutions and services to ensure it maintains its lead in the area of electronic medical records management in the health sector."
Kainos CEO Brendan Mooney said the investment would allow them to take advantage of "substantial opportunities across Europe and in North America".