Armagh autism centre users double in two years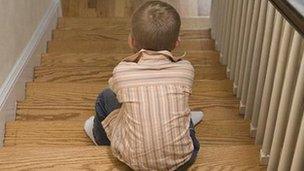 The number of people receiving help from a County Armagh autism centre has almost doubled in the past two years.
The Middletown centre is jointly funded by the Northern Ireland Assembly and the Department of Education in the Republic of Ireland.
There had been criticism that the centre was being under-used.
Professionals and parents being trained there to deal with autistic children has risen from 4,000 to almost 8,000 over two years.
However, Department of Education figures show there is a stark difference between the sort of people being trained there.
The number of Northern Ireland professionals being trained is almost double the number from the Republic.
The situation is reversed when it comes to parents.
Twice as many parents from the Republic are getting help in the Middletown centre.