Funding for Portush power plant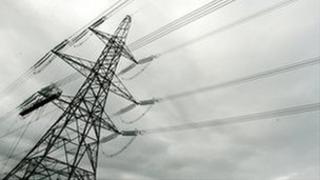 Funding has been secured for a power plant in Portrush, County Antrim.
Renewables developer B9 Organic Energy and Craigahulliar Energy have signed contracts to develop and operate the gas-fuelled electricity plant.
It will be situated at the Craigahulliar landfill site, near the town and will able to generate 850 kW, enough to power more than 500 homes.
The facility will convert emissions from waste into electricity.
Power from the project will be sold to Airtricity under an initial three-year power-purchase agreement.
Funding for the project was sourced by London-based investment manager, Triple Point, which has been actively exploring funding opportunities for energy projects in Northern Ireland.
Ian McLennan of Triple Point said: "We are delighted to be playing our part to ensure that this energy source is being utilised in Northern Ireland to help deliver on government targets."
Richard Murphy, a lawyer at Pinsent Masons in Belfast, said: "The market for small and medium scale renewables projects remains very attractive in Northern Ireland.
"(That is) due to enhanced support for certain technologies under the Northern Ireland Renewables Obligation scheme, the main incentive scheme to encourage renewables."