Peter Maloney admits killing Victor Stewart in County Armagh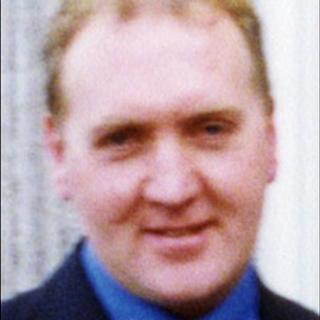 An Armagh man has admitted the manslaughter of a County Armagh farmer during a robbery at his home more than three years ago.
Victor Stewart, 45, was found beaten to death at his isolated farmhouse on the Creevekeeran Road, Middletown in October 2008.
Peter Maloney, 24, from Drumarg Park, Armagh, had been charged with Mr Stewart's murder.
However, that charge was withdrawn when Maloney pleaded guilty to manslaughter.
He also admitted stealing a safe from the dairy farmer's isolated home.
Judge Kevin Finnegan remanding Maloney back into custody to await sentence.
In extending the court's sympathy to Mr Stewart's family, the judge described him as an innocent man "who laid a blameless and hard working life and certainly did not deserve what befell him".
Maloney was arrested in Bristol just before Christmas 2010, some two years after police were initially given an anonymous tip-off about the brutal killing.
Judge Finnegan said it would have been "an extremely difficult case for a jury".