NI Troubles 'forgotten' petition Stormont over crisis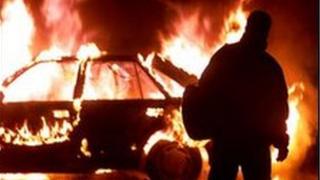 Victims campaigners are to hand in a petition of 10,000 signatures at Stormont later.
They want to highlight what they have called a staggering shortfall in services for those injured during the Troubles.
It follows research commissioned by victims group, Wave, which assessed the needs of those who still have physical problems as a result of their injuries.
Survivors said they felt overlooked and their benefits were being cut.
Alec Bunting lost a leg when the taxi he was driving was blown up in 1991.
"You are not only suffering the pain, you are suffering the financial pain," he said.
"You are wondering how you are going to get through tomorrow, or the next week, or the next letter.
"You get frightened even about the envelope coming through the door in case it is some form of a bill."
The research was commissioned by WAVE Trauma Centre and highlights what it claims is a shortfall in services for thousands of people physically injured as a result of the Troubles.
One of its members, Jennifer McNern, lost both of her legs in the Abercorn Restaurant bombing in Belfast in 1972.
"For too long people living with serious disability, as a result of the conflict, have had limited recognition. They live with physical pain and discomfort especially as they grow older," she said.
"We understand the economic environment but this situation was highlighted 14 years ago in the Bloomfield Report, 'We will remember them'."
"The majority of serious injuries happened in the early 70s and 80s. Now aged in their late 50s, they got miniscule compensation - victims and survivors have been in financial crisis for years."
The findings of the research study will be launched at the Brain Injury Unit in Musgrave Park Hospital, Belfast later on Thursday.
The Injured Support Group will also present the petitions at No 10 Downing Street and at the Dail (Irish Parliament) on Monday 21 May at 12:00 BST.