West Belfast security alert is declared a hoax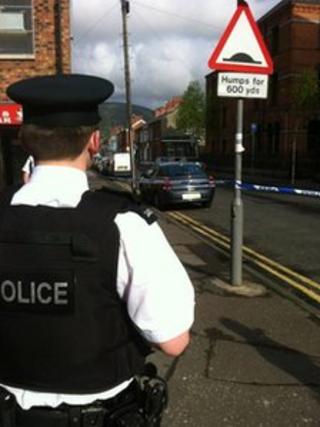 A security alert in west Belfast has been declared a hoax by Army bomb disposal officers.
About 20 homes were evacuated on Friday morning after a suspicious object was discovered in Hawthorn Street.
SDLP councillor Colin Keenan was among those who had to leave their homes and said it had caused distress for elderly people and young families.
Residents have now returned to their homes and Hawthorn Street and Cavendish Street have reopened to traffic.
Mr Keenan said: "This has been an extremely distressing experience for residents in our community who were forced out of their homes early this morning."
He said he spent the morning in his local parish centre where he met an elderly couple who were "very anxious and upset" by the incident.
"Similarly, families with young children have had to find alternative accommodation and students studying for exams have had to leave their homes in our street," the councillor added.