Pipe bomb and gun found during Belfast security alert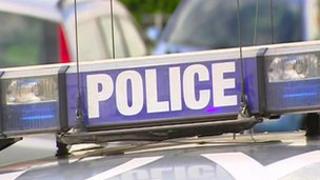 A viable pipe bomb has been discovered during a security alert on the outskirts of west Belfast.
A number of homes were evacuated on Saturday while Army bomb disposal officers dealt with the device which was found on the Stewartstown Road.
A gun and ammunition were recovered during a follow-up operation.
Police said the items had been taken away for further examination. Sinn Fein councillor Stephen Magennis said they could have caused death or injury.
He claimed the pipe bomb was found close to a bookmakers near the Filbert Drive junction.
Mr Magennis said those responsible were "reckless" and had shown "total disregard for the safety of men, women or children".
"I am calling on those involved in this futile activity to desist before someone is hurt or worse happens," he said.