Belfast bioscience project handled appallingly: PAC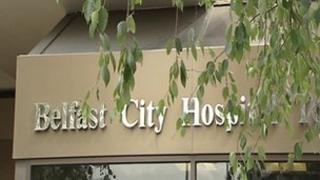 The failure of a Belfast Bioscience and Technology Institute "provides a good case study in how not to manage a major innovation initiative", the Public Accounts Committee has said.
The institute was set up in 1998 to help companies specialising in biotechnology.
It was to have been sited at Belfast City Hospital but instead opted for a building in the harbour estate.
The building proved too expensive to fit out and the project went bust.
The building - Harbourgate - was sold off but did not make enough money to repay any of the £2.2m in grants paid through the Department of Enterprise.
The committee said the lack of transparency around the sourcing of the premises and the negotiation of the purchase price was of such concern it has called on the department "to look further into these issues and discuss them in detail with the PSNI".
It said it was not convinced that it had got to the bottom of the circumstances surrounding the purchase of the Harbourgate building.
PAC chairperson Paul Maskey MP MLA, said: "This project provides one of the starkest examples of incompetence and mismanagement that the committee has ever examined.
"It would be difficult to overstate just how badly this project was handled, both by the funding bodies and by the BTI board itself.
"From beginning to end, there was a catalogue of negligence and ineptitude, which can only be described as staggering."
Mr Maskey said the committee was "extremely concerned" by a number of aspects of this project.
"One of the most worrying was the repeated failure, at a senior level, within the Department of Enterprise, Trade and Investment (DETI) together with the Industrial Development Board (IDB) and Invest NI, to get a firm grip on the project," he said.
"The committee's impression was of a management culture, at that time, which ignored the rules and circumvented their own controls. This was an appalling state of affairs."
He said a key message of the report was that all publicly-funded organisations must ensure that they demonstrate their commitment to open and accountable procedures.
Mr Maskey said the fact the institute was an unmitigated failure was "a most unsatisfactory ending to a venture that had so much potential".