House prices 'below 2005 level'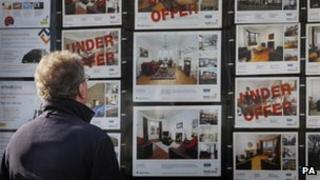 An official house price index for Northern Ireland has revealed that prices are below 2005 levels.
The new Residential Property Price index is based on sale prices using stamp duty figures.
It found that prices have fallen 50% since the peak in 2007.
However, there has been a slight increase in the number of houses sold in the first quarter of this year compared to the same time last year.
In April, the Royal Institution of Chartered Surveyors said reduced household incomes and a growing number of house repossessions were to blame for the prolonged dip in the market.
In the last year, house prices have fallen 13% and have continued to fall by 7% in the first three months of this year.
The notional price of the average property in Northern Ireland is now £98,467.
Sales are still less than one third of their peak levels.