Number taking out mortgages in Northern Ireland rises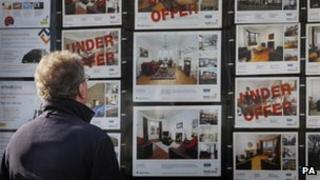 There has been a rise in the number of people in NI taking out loans to buy homes in the first three months of 2012 compared to the same period last year.
According to the latest figures from the Council for Mortgage Lenders, most of them are first-time buyers.
The figures show 2,000 house purchase loans were taken out in Northern Ireland in the first quarter of 2012
That is an increase of 300 on the same period last year, but the overall number is still low.
That reflects the depressed property market.
Sixty per cent of the loans were to first time buyers - which is the the highest proportion in 12 years.
The vast majority of those bought houses for under 125,000.
The average amount they borrowed was just over £73,000.