Assembly call for end to GPs' use of 0844 pay calls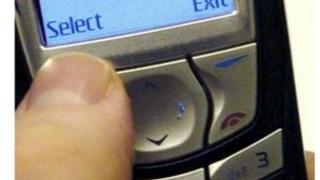 Assembly members have called on 23 of Northern Ireland's 355 GP surgeries to stop using 0844 numbers.
The Assembly was told on Tuesday that 0844 numbers can cost between 1p and 13p per minute if a caller uses a land-line.
That charge can rise to between 20p and 41p per minute on a mobile telephone network.
MLAs highlighted cases when patients had spent £8 and £17 booking appointments from a mobile.
The Health Department has no legal power to ban practice.
However, 17 of the 23 practices have said they would not be renewing their 0844 contract.