Panel appointed to examine schools' budget Common Funding scheme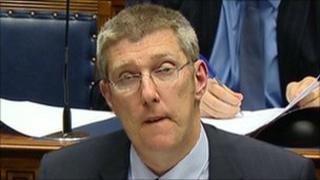 Education minister John O'Dowd has announced a shake-up in how schools' budgets are allocated and spent.
Mr O'Dowd said he was not satisfied that the current system helped pupils from socially deprived backgrounds.
A panel has been appointed to examine how the Common Funding scheme shares out the £1.1bn budget and whether schools should have more control.
The minister said he wanted as much money as possible to be channelled directly through schools.
However, boards of governors would need to be more accountable when it comes to how the money is spent.
The panel will be led by Professor Sir Robert Salisbury, who chaired the Literacy and Numeracy Taskforce which reported to the minister last year.