Belfast Sound Map seeks volunteers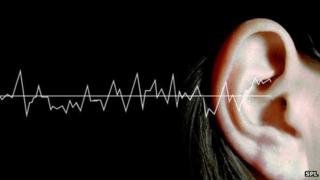 What noises make you think of home? This is the question being asked of Belfast people by Queens University researchers who are compiling an online guide to the sounds of the city.
The Belfast Sound Map is aimed at bringing together recordings that "characterise the city and its communities", according to the professor leading the project at the university's Sonic Arts Research Centre (SARC).
Pedro Rebelo said they want people to record "the everyday sounds of the city" and upload them to the map.
"We are all familiar with Belfast's landscape, from well-known sites like Cavehill, to iconic structures such as the Harland and Wolff cranes, and new landmarks like Titanic Belfast," he said.
"We know how our city looks, but do we really pay attention to how it sounds?"
Resonance
Professor Rebelo said sounds can carry a greater resonance beyond everyday life and have the power to "evoke strong memories and emotions".
"Older members of the community told us that one of their most powerful sound memories was that of horns from the shipyard, factories and mills across Belfast calling tens of thousands of people to work each morning," he said.
He said getting involved in the project required nothing more than a mobile phone with a sound recorder, and an internet connection to upload sounds to the map.
"Choose a location - it may be a place that means something special to you, or somewhere that forms part of your daily routine - like your kitchen at breakfast time or your journey to work," he said.
The map forms part of the Sounds of the City exhibition at the Mac in Belfast's Cathedral Quarter, which features sounds of the city's past and present, from its industrial history to the modern family home.
The sound installations in the exhibition were developed by PhD students at SARC, along with members of Dee Street Community Centre in east Belfast and Tar Isteach in north Belfast.
"Community engagement played a central role in the Sounds of the City project. Without community participation, the exhibition and the development of the Belfast Sound Map would not be possible," said Professor Rebelo.