Shots fired at house in Antrim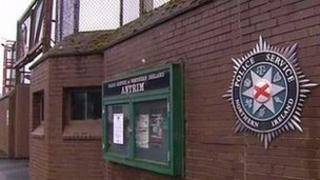 Two shots have been fired at a house in Antrim.
It happened at Rathkyle in the Bleerick area of the town at about 05:25 BST on Thursday.
One of the shots went through a double-glazed window and embedded in a kitchen wall.
Two people were in the house at the time but escaped injury. A 25-year-old man has been arrested.