Nesbitt withdraws UUP whip from Maginnis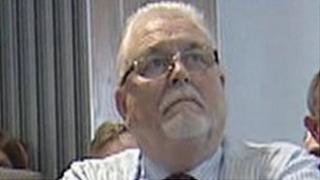 Ulster Unionist Party leader Mike Nesbitt has withdrawn the party whip from former MP Ken Maginnis.
It follows a meeting between the men on Saturday after Lord Maginnis had described homosexual practices as "unnatural and deviant".
He said on Sunday he was disappointed by Mr Nesbitt's decision.
"You can't withdraw a party whip from somebody who is a cross-bench peer. I quite simply see this as a shallow, meaningless gesture," he said.
In a separate statement on gay marriage issued on Sunday afternoon, the party said: "The Ulster Unionist Party has long upheld a tradition of its members being able to express their views and vote accordingly on matters of personal conscience."