Easyjet adds extra Belfast International Airport flights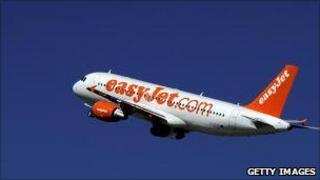 Easyjet is to add extra flights from Belfast International Airport on a number of its routes from October.
Flights on the Edinburgh route will increase from three to four on Monday; and from two to three on Tuesday and Wednesday.
Manchester flights increase from two to three on Monday, Thursday and Friday.
Weekday morning and evening flights on its Gatwick, Southend, Stansted and Luton routes are also increasing, in an attempt to target business travellers.
The changes come into effect on 28 October.
Uel Hoey, business development director at Belfast International Airport, said: "We are delighted that the airline is again demonstrating a willingness to explore new horizons in support of Northern Ireland's economic growth."