Belfast man faces badger baiting charges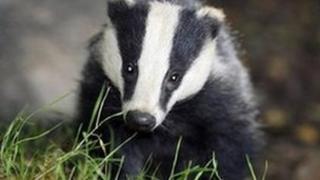 A fifth man has been accused of animal cruelty offences after a PSNI operation against alleged badger-baiting.
Edward Edens, 21 from Strandburn Drive, Belfast, faced Newtownards Magistrates Court after his arrest at the weekend.
He is accused of interfering with a badger sett and causing unnecessary suffering to a badger. He was bailed to appear in court again on 16 July.
Four other men charged shortly after the operation in March were also in the dock during the hearing.
They were remanded on continuing bail, also until 16 July.
The men were arrested by police as part of operation Meles, their investigation into badger baiting across Northern Ireland.
A number of properties were searched in the Banbridge and south Armagh areas.