Invest Northern Ireland backs parents' phone app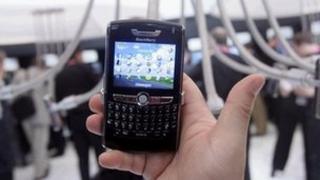 Invest NI has offered nearly £100,000 of support to a Newry company which has a smart phone app to help parents monitor their children's phone use.
Kallsafe was set up last year to market and sell the technology which tracks and controls smart phones and provides real time alerts to parents.
It can block a phone from receiving or sending texts between certain hours.
It also monitors photos sent and received, and can alert parents if their child texts while driving.
Invest NI has offered £98,765 of support to help the company - which employs four people - to set up, carry out research and develope the product and launch it in the US and UK markets.
The support is part funded by the European Regional Development Fund.
Invest NI said that during 2011-2012, it has supported 2,580 start-up companies.
Among the other software companies it has supported recently are Carrickfergus-based company Mindmill.
The company, which specialises in recruitment profiling technology, won business in Mozambique with help from Invest Northern Ireland at the end of May.
At the end of March the investment company also backed Warrenpoint company Taskmaestro's wall mounted touch screen device for catering and hospitality staff.
It provides a 'to do' list that creates scheduled alerts and 'must do' instructions.
It holds the staff member accountable through the use of biometric fingerprint recognition technology and also guides them through the process with video training modules.