Attwood announces National Park shortlist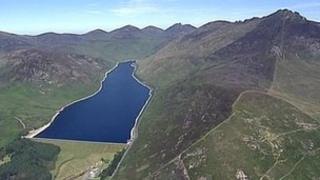 The Environment Minister Alex Attwood has announced a shortlist of three areas for selection as Northern Ireland's first National Parks.
The Mournes; the Causeway Coast and Antrim Glens, and the Fermanagh Lakelands have been chosen.
The minister said he hopes to designate two of the three as National Parks.
"Northern Ireland is the only part of these islands that does not have National Parks," he said. "It is time to grasp the opportunity."
The minister said that if established, the parks "would advertise the scale and wonder of our heritage and create jobs in times of need".
He is now seeking legislation that will enable him to designate the areas as National Parks.
A panel of experts was appointed last Autumn to create a shortlist of areas from a total of 12 options.
The panel included: Dr Brendan Murtagh from the School of Planning, Architecture and Civil Engineering at Queen's University, Belfast; Dawson Stelfox from the Royal Society of Ulster Architects; Michael Starrett from the Heritage Council, and Tim Birley, an adviser on sustainable development in Scotland.
There are six National Parks in the Republic and 15 in the UK.