Theresa Villiers at Northern Ireland Affairs Committee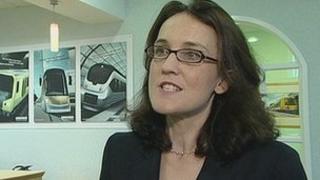 The transport minister is to give evidence later to members of the Northern Ireland Affairs Committee.
Theresa Villiers will appear before the committee at Westminster which is investigating air transport links with Northern Ireland.
The international director of the UK Border Agency will also give evidence.
Last week the British Airline Pilots Association told the committee it was not sensible for Belfast to have two airports that are just 14 miles apart.
A spokeswoman for George Best Belfast City Airport dismissed the comments as "utter rubbish".
However, Belfast International Airport welcomed BALPA's "professional view".