Stormont MLAs could have confidentiality duty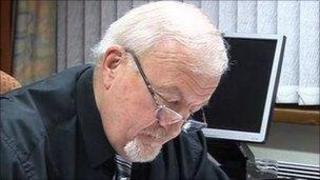 A new duty to ensure assembly members respect confidentiality could be introduced at Stormont, in line with the Scottish Parliament.
The recommendation is made in a report drawn up by the assembly's interim commissioner for standards.
Tom Frawley was asked to find who leaked to the BBC and UTV a draft report on Northern Ireland Water by the assembly's Public Accounts Committee.
He has been unable to find the source of the leak in January 2011.
However, Mr Frawley has made a number of recommendations including that the assembly should review its code of practice to make it clear that MLAs can be punished for breaching confidentiality.
Mr Frawley was also critical of the BBC and UTV for carrying the draft report before it had been agreed by the Public Accounts Committee.
He rejected the broadcasters' arguments that their coverage was in the public interest.
Mr Frawley's proposals are due to be discussed by another Stormont committee on Wednesday.