Judge falls ill during trial of Catholic priest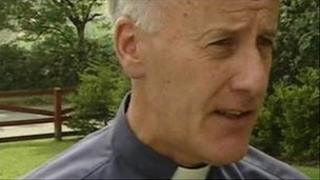 The trial of a Catholic priest accused of indecently assaulting a 14-year-old girl has been adjourned after the judge in Londonderry was taken to hospital.
Judge Stephen Fowler became ill while hearing legal arguments in the absence of the jury.
His place on the bench was taken by Judge Piers Grant who told the jurors what had happened.
He adjourned the case until Thursday in the hope that Judge Fowler recovers.
Father Eugene Boland denies five charges of indecently assaulting the school girl more than 20 years ago.