HMRC staff in Northern Ireland join UK-wide strike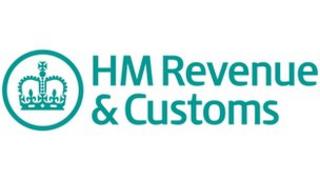 HM Revenue and Customs staff in Northern Ireland are among 44,000 workers taking part in a UK-wide strike.
The Public and Commercial Services (PCS) union said its members are taking industrial action in protest against job cuts and privatisation.
HMRC said it was "disappointed" but would do everything it could "to maintain services to the public".
It was unable to provide figures on the numbers of staff on strike in NI.
In a statement, HMRC said it was "seeking dialogue with the PCS to address their concerns".
Callers to the tax office help line were greeted with a recorded message on Monday, warning that calls would take longer than usual to answer due to the industrial action.
It advised customers that they could call back later in the week, or alternatively, search the HMRC website for information.