Nama demolishes apartment block formerly owned by NI developer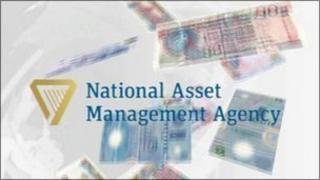 The Irish government's National Asset Management Agency is to demolish an apartment block it repossessed from an insolvent County Antrim developer.
The unfinished block is on a housing development in County Longford.
It was built by the failed Eassda group, which was based in Templepatrick.
It is believed to be the first time Nama has authorised the demolition of one of the properties it controls.
Nama controls billions of euros of property loans which were originally made by the Irish banks and has also repossessed hundreds of properties.
The Longford apartment block is at Glenn Riada in Ballyminion.
It was one of several estates developed by the Eassda group during the boom years.
People on the estate say the block is unsafe and attracts anti-social behaviour.
The Irish property crash had created a significant problem with abandoned, partially completed or sub-standard housing developments known as ghost estates.
Earlier this year a two-year-old boy drowned at a ghost estate in County Westmeath.