Man 'used home of blind friend' to store suspected mephedrone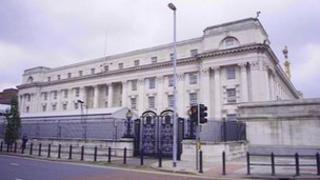 A Limavady man used the home of his blind friend to allegedly store £20,000 worth of suspected mephedrone, Belfast High Court has been told.
Thomas Brolly, of Coolessan Walk in the town, claimed his disabled co-accused knew nothing about the consignment.
He is charged with possession with intent to supply and being concerned in the supply of Class B drugs.
Police found one kilo of white power in a hot press at another property in Limavady during searches in March.
The tenant of that house, who is registered blind, and Mr Brolly, later went to Limavady police station to assist with inquiries, according to the prosecution.
Crown lawyer Kate McKay said Mr Brolly allegedly told officers that he had brought the consignment to the house and stored it there.
He claimed to have been given it by a man he refused to name and said he was told to hold onto it for a day without payment.
Mrs McKay told the court: "He said the blind friend had nothing to with the whole thing.
"He also said he thought it was a legal high, which it (mephedrone) was prior to it being classified."
Forensic test results on the seizure are due in August.
Mr Brolly was previously granted bail but returned to custody for repeated drink-related breaches.
His barrister accepted he had made "foolish mistakes" but stressed his client's full co-operation with police.
The judge granted a two-day release to allow Mr Brolly to seek medical help before deciding his next step.