Northern Ireland flooding families face months away from home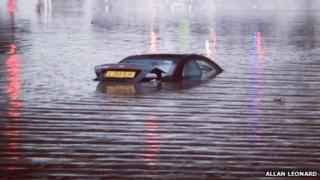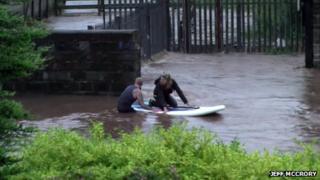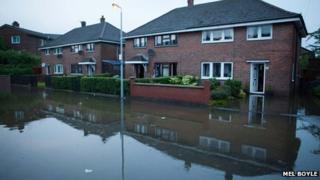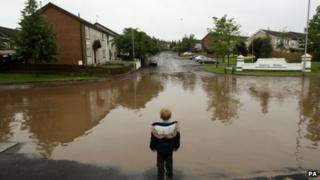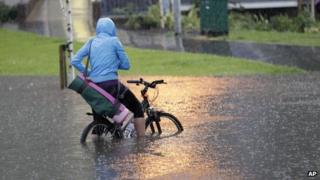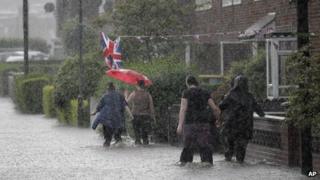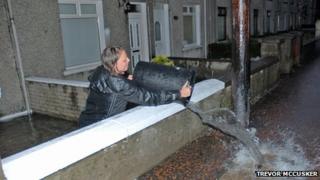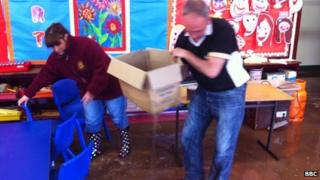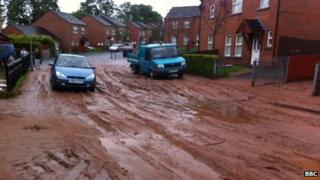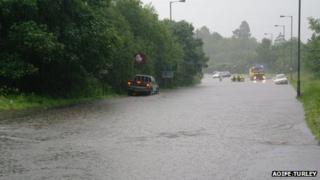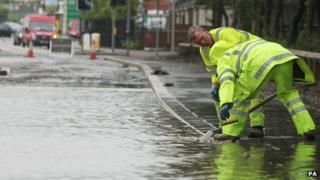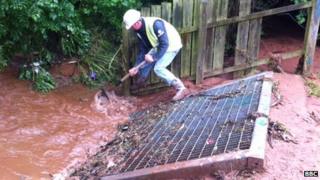 Some families whose homes were damaged in Wednesday's floods have been told by their insurance companies they face several months out of their properties.
Insurance assessors have been looking at damage after torrential rain sent water and sewage spilling into homes in parts of Northern Ireland.
In one Dunmurry street, 20 families were told they should move out while their homes are cleaned and assessed.
One resident said his house was uninhabitable.
"The family's going to have to seek alternative accommodation," said Paul Millar.
They did offer to source a hotel, but with three young children, that's not the most appropriate place to be living for an unspecified amount of time."
Northern Ireland Water said on Friday it had stood down its incident team established after the flooding, but its staff would remain on "high alert" over the weekend.
Finance Minister Sammy Wilson has approved emergency funding for those affected by the flooding. Those affected will be eligible to apply for grants of up to £1,000.