Nelson McCausland to make statement on housing executive contracts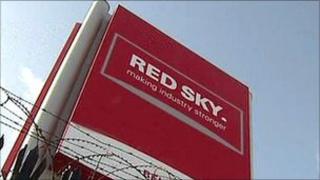 The social development minister is to make a ministerial statement to the assembly on Tuesday, following an investigation into major maintenance contracts at the NI Housing Executive.
The housing executive is believed to be bracing itself for heavy criticism.
Nelson McCausland was due to have received the report on Friday.
He has already told MLAs the findings were "alarming", based on initial discussions.
Separately - and later next week - it is believed questions will also be raised by the auditor general about the housing executive's latest financial accounts.
The report on contracts was conducted by chartered accountancy firm ASM Howarth.
It began its work in autumn 2011, following the termination of the executive's contract with the Red Sky property maintenance company amid allegations of overcharging and sub-standard work.
But the report is said to have thrown-up issues surrounding invoicing and inspections of work relating to other contractors.
The Northern Ireland Audit Office has run a separate investigation, covering much the same ground, which is scheduled for publication in September.
Red Sky denied the allegations over its work practices, but went into administration.
Between 2006 and 2011, £200m was paid to contractors by NIHE, with the Red Sky contracts worth £7m a year.