NI-owned Kingsgate shopping centre 'repossessed'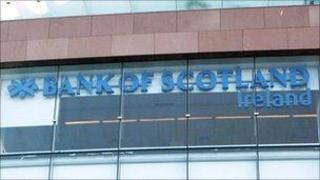 A Scottish shopping centre owned by a prominent Northern Ireland businessman has been effectively repossessed.
The former Bank of Scotland Ireland (BoSI) has appointed receivers to Crosslands Properties, which owned the Kingsgate centre in Dunfermline.
Crosslands Properties is ultimately controlled by Ivan McCabrey, the owner of the Mivan construction group.
None of the Mivan companies is affected by the move.
BoSI was shut down by its parent company, Lloyds, in 2010 after running up enormous property-related losses.
Its loan book is now being run down by a company called Certus.
According to the last set of accounts filed by Crossland Properties, for the year ending December 2010, it owed BoSI £95m.
However, the shopping centre was only worth £66m after its value tumbled in the property crash.
Crossland Properties bought the centre in 2004, and undertook a significant renovation and extension, completed in 2008.
The company showed a pre-tax loss of £197,000 for 2010 following a £1.8m loss the previous year.
A note in the accounts states that at that time the directors believed the bank would support the firm "for the foreseeable future".
However, it is reported that Lloyds are keen to move more quickly with the winding down of the BoSI legacy, which is dragging down the performance of the bank as a whole.