Escaped double killer John Gallagher leaves mental hospital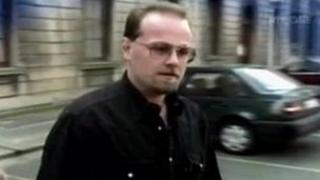 A double killer who handed himself in to Dublin's Central Mental Hospital 12 years after escaping has been discharged.
John Gallagher from Donegal killed 51-year-old Annie Gillespie and her 18-year-old daughter Ann in the grounds of Sligo General Hospital in 1988.
Gallagher was found "guilty but insane" at his trial in 1989, but absconded and later set up home in Strabane.
He voluntarily returned in May, but was discharged on Friday.
It followed a decision by a mental health panel which had been assessing his case.
A number of conditions have been imposed on Gallagher.
He will be allowed to visit his mother in Lifford, but has been banned from any contact with the Gillespie family and his own estranged relatives, the Irish Times reported .