Sinn Fein plays down IRA general apology reports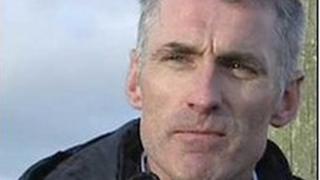 Sinn Fein chairman Declan Kearney has played down newspaper reports that republicans could be preparing to offer a general and unequivocal apology to all the IRA's victims.
Speaking on the BBC's Sunday Sequence, Mr Kearney said he doubted very much whether the story was founded on any firm investigative basis.
He said the IRA "left the stage" seven years ago.
It no longer exists, he said and, therefore, can no longer speak.
Mr Kearney said republicans were no strangers to taking unilateral initiatives for peace, but many people needed to say sorry, including the British government, other parties and all combatants.
Ten years ago on the 30th anniversary of the Bloody Friday bombings, the IRA apologised to the families of all "non combatants" or civilians killed during its campaign.
The 40th anniversary of the Bloody Friday bombings falls later this month.