Housing Executive chairman Brian Rowntree resigns ahead of Red Sky report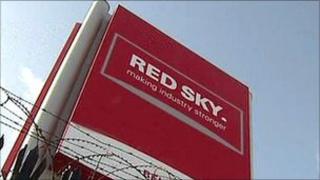 The chairman of the Northern Ireland Housing Executive has resigned.
It comes ahead of a report into multi-million pound repair contracts, after allegations of over-charging by maintenance company Red Sky.
In an email to its 3,000 staff, Brian Rowntree wrote of "personal stress" and "a challenging relationship" with the Department of Social Development.
His letter of resignation was sent to Social Development Minister Nelson McCausland on Friday afternoon.
'Flak'
The development comes as Mr McCausland prepared to reveal the outcome of an independent investigation into major maintenance contracts, which he had already told MLAs contained "alarming" findings.
The Housing Executive has not yet seen the report, but Mr Rowntree is thought to have felt he had become the focus of flak from Mr McCausland's department.
This was said to have taken its toll.
Mr Rowntree was appointed chairman of the Housing Executive in May 2004 and is going before his term of office finishes in the autumn.
Mr McCausland is due to make a statement to the assembly on Tuesday about the contents of an independent report on contracts carried out by chartered accountancy firm ASM Howarth.
"We've had a thorough investigation carried out by an independent company," the minister said on Monday.
"I'll be reporting to the assembly on that tomorrow, and I think at that point the situation will be a lot clearer."
The accountancy firm began its work in autumn 2011, following the termination of the Housing Executive's £7m-a-year contract with the Red Sky amid allegations of overcharging and sub-standard work.
But the report is believed to have thrown up issues surrounding invoicing and inspections of work relating to other contractors.
Separately - and later in the week - it is believed questions will also be raised by the auditor general about the Housing Executive's latest financial accounts.
Relations between the Department for Social Development and the Housing Executive became strained publicly last July, over the termination of the Red Sky contract.
Mr McCausland had wanted it temporarily extended, until a new system for awarding contracts was in place, but the Housing Executive refused.
Relations between Mr Rowntree and Mr McCausland are understood to have been on a downward spiral since.